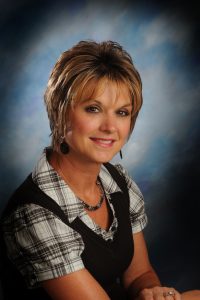 Kay George, Owner
Before you come in and see us, we'd like you to get to know a little bit about each of our staff members. Each person on our team loves what they do and every person plays a special role in the success of our company. Remember – we're here for you! Whether you visit us as a consignor or a buyer, we want you to feel at home at Riverbridge Resale and Consignment.
In 2004, Kay and Danny George opened their doors. With their passion for serving others as a driving force, and Kay's interest in home decorating as well as a desire to provide a refreshing alternative to conventional resale methods – Riverbridge Resale and Consignment was born!
Like you, Kay likes to redecorate her home to keep things fresh and exciting. Often times, our surroundings get stale and boring, not because of a lack of desire for change, but rather the difficulty of finding affordable home furnishings and selling our existing items.
Kay and Danny saw that many of the Houston area home associations did not allow garage sales in their neighborhoods and was keenly aware that classified advertising tends to be frustrating and time consuming. They saw a great need for a resale and consignment shop and put their passions to work for their community. Even though Danny has a full time job elsewhere, Riverbridge benefits from his many skills.